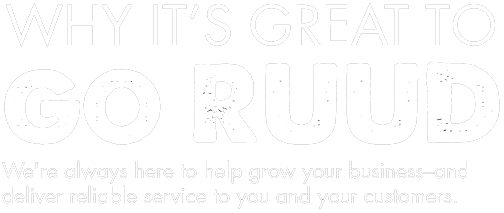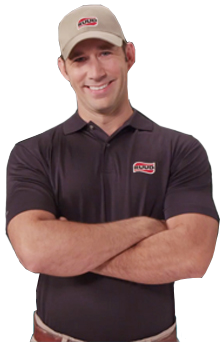 Save Time
Make your day easier with outstanding products, service and support.

Grow Your Business
Watch your business grow and become more profitable.

Reward Yourself
Earn valuable rewards for selling more Ruud products.
Advanced tools to heat up your business
We understand all the hard work you put into running your business. That's why we're always working with pros like you to build the industry's strongest programs, promotions, and resources to heat up your business. From advertising support and a helpful contractor app to customer financing options and a valuable loyalty rewards program, we continue to engineer new tools designed to help you save time, grow your business, and reward yourself.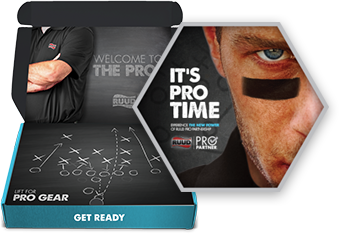 Pro Partner Loyalty Program
Get ready to upgrade to the power of pro. The all-new Pro Partner Program delivers the high-value rewards you deserve for loyalty to the Ruud brand. It's time to experience greater recognition, relationships, and rewards—all to help you sharpen your edge and stand out from the competition.
Learn More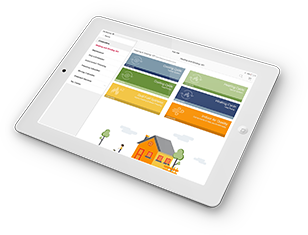 The Ruud Contractor App
In the office or in the field, now you can get a wide range of product information, tools and resources to help you work more efficiently. And it's all made-to-order for you, with information on programs and promotions you've signed up for and products you support.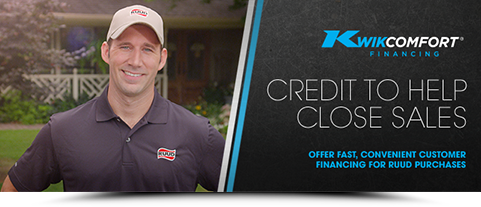 KwikComfort® Financing
Help your customers with smaller budgets get all the home comfort products they need quickly. Build trust and more business, while helping customers make larger purchases with a variety of fast and flexible credit options.
Learn More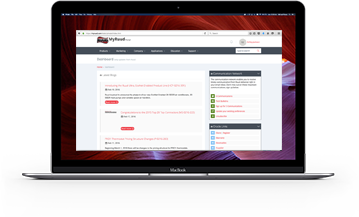 The New MyRuud Contractor Portal
Get the product, program, parts and warranty info you need, when you need it—even reports, brand assets, enrollment forms and more—all on your smartphone or tablet. Plus, you can get advertising support to help you sell more Ruud products and grow your business.
Visit Now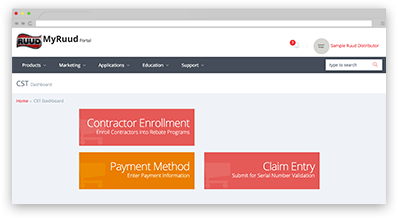 Contractor Serial Tool (CST)
We made it easier than ever to register your information with all your applicable programs, promotions, and the loyalty rewards site—all you have to do is enter product serial number and installation info once into one place.
Learn More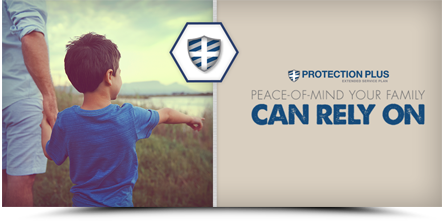 Protection Plus® Extended Service Plan
Get repeat business, build your bottom line, and forge long-lasting, customer relationships. With Protection Plus in your tool box, you can increase your business, while giving customers peace-of-mind about expenses related to repairs beyond the warranty.
Learn More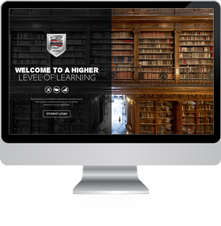 Ruud University Professional Training
Get the competitive edge you need with the latest curriculum, training tools, and an expanding roster of engaging classes—all taught by the industry's best trainers and experts. To fit your busy schedule, Ruud University provides in-class courses, plus online sales and marketing training modules year-round.
Learn More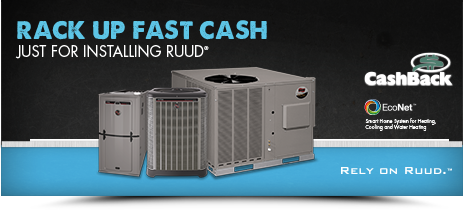 Spring and Fall Contractor Cashback Promotions
It's easy to enjoy up to $750 cash back! Just sign up for promotions throughout the year, and you'll get up to $750 cash back for for each installation of qualifying Ruud Heating and Cooling solutions—easy rewards for your support and loyalty to the Ruud brand.
Learn More