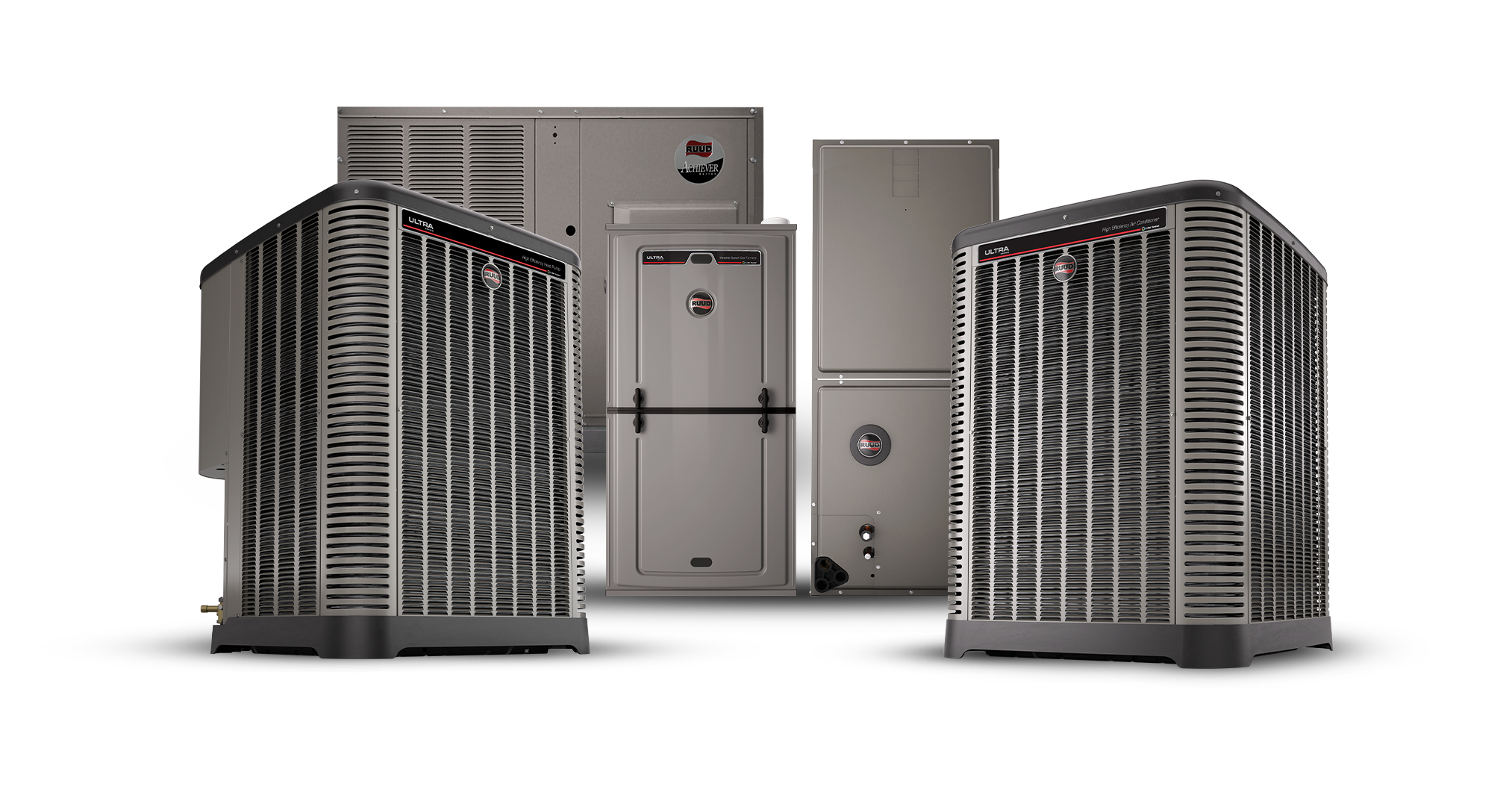 Lower Energy Bills.
Smaller Carbon Footprint*. More Comfort.
In response to tougher Natural Resources Canada taking effect in 2023, we introduce the all-new Ruud® Endeavor™ Line of Gas Furnaces, Air Handlers, Split and Packaged Air Conditioners, Split and Packaged Heat Pumps and Packaged Gas Electric units. Rather than simply making Ruud products larger to achieve the increased efficiencies, we reengineered them from the ground up to create our most energy-efficient, reliable, capable and sustainable lineup ever. Because we've always been comfortable with innovation.
TESTED, TRUSTED, TOUGH
We build quality into everything we make so we can be sure it's tough enough to deliver the ultimate performance you can count on day after day, year after year
SMART HOME COMPATIBILITY
EcoNet® technology lets you control more products from your EcoNet Smart Thermostat or connected device3 while Bluetooth connectivity* simplifies installs
PEACE-OF-MIND PERFORMANCE
Relax, you're covered by some of the best warranties in the industry1—up to 10 Year Parts + 10 Year Conditional Unit Replacement2
SUSTAINABILITY IN ACTION
Many Endeavor products meet an internally defined set of sustainability criteria, making them Sustainability Standouts
Did You Know?
Upgrading to more efficient cooling and heating technologies could earn you a local utility rebate up to $1,000*

Models that Scale Up—Or Down—Based on Your Needs
Every home has different comfort requirements, which is why Ruud® offers three different product tiers, the Achiever® Series, Achiever Plus® Series and Ultra™ Series. These options allow you to pick the comfort solution that best fits your household—without compromising on savings or experience.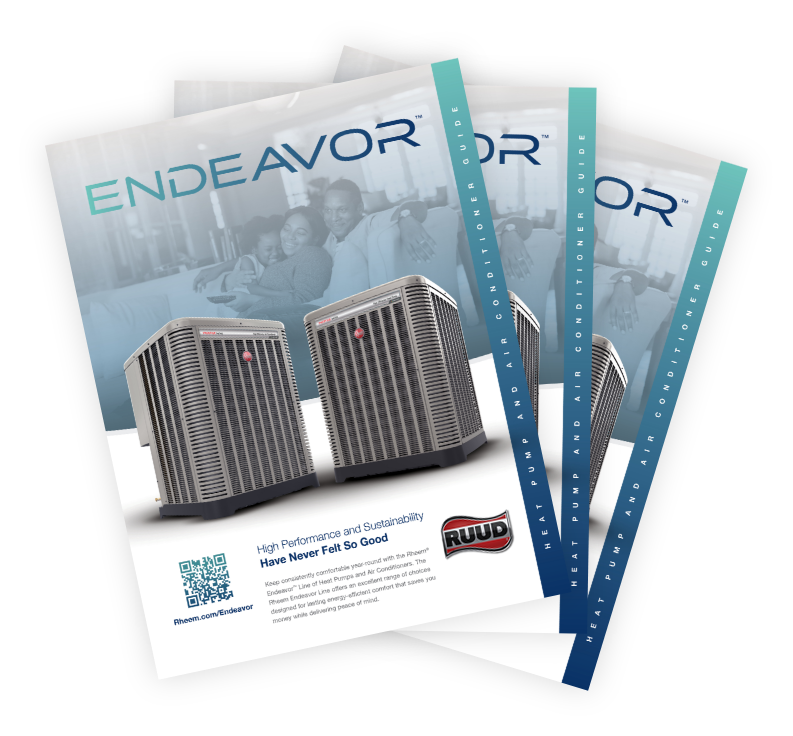 Get in the Know
To learn more about Ruud product innovation and the coming regulatory changes, visit the HVAC KnowZone.

Degrees of Innovation
At Ruud, we focus on innovating with intent, engineering solutions with lifetime sustainability in mind—from material selection to smart features to responsibile recycling.